Title:

Pan's Labyrinth

(Spanish

:

El laberinto del fauno

, "

The Faun's Labyrinth

")

Writer & Director: Guillermo del Toro Main Cast: Ivana Baquero as Ofelia

,

Ariadna Gil as Carmen

and Sergi López as Captain Vidal Genre: Adventure, Drama, Fantasy Release Date: October 11, 2006 Running Time: 122 minutes Language: Spanish Links: IMDb ~ Wikipedia ~ Amazon ~ Movie Site

Synopsis

:

Spain,1944. The end of the Civil War. Recently remarried Carmen moves with her daughter Ofelia into the house of her new husband, coldly authoritarian Vidal, a captain in Franco's army. Finding her new life hard to bear, the young girl seeks refuge in a mysterious labyrinth she discovers next to the sprawling family house. Pan, the guardian, a magical creature, reveals that she is none other than the longlost princess of a magical kingdom. To discover the truth, Ofelia will have to accomplish three dangerous tasks, tasks which nothing has prepared her to face...

Trailer:

My Rating:

9/10

My Thoughts:

I've been watching a lot of movies lately. I've got a lot of free time on my hands and besides studying & reading, I've been watching movies.

I normally watch happy movies with happy endings and all. I especially like romantic comedies. I do watch crime & suspense sometimes, but only when I'm in the mood. These days I've been watching a lot of RomComs.

Well anyway, while looking for movies to watch, I stumbled upon Pan's Labyrinth. Now I don't usually watch these kind of movies but the ratings were high and almost all the reviews said that the movie was great. So I thought why not give it a try. I decided that if the movie didn't appeal to me within ten minutes then I'd watch some other movie.

I was hooked to this movie from the start. Oh my God, this movie was amazing! So definitely not what I usually watch but it was truly amazing! It was.....
Yup, I have no more words... The story was incredible! I've never seen/read anything like it, and I really did like it.
Oh a note here! I watched this movie in Spanish with subs. I don't know Spanish =P
Back to the review (a little warning here: this review
contains spoilers
): The acting was amazing. The characters were brilliant, truly brilliant. The main character was Ofelia: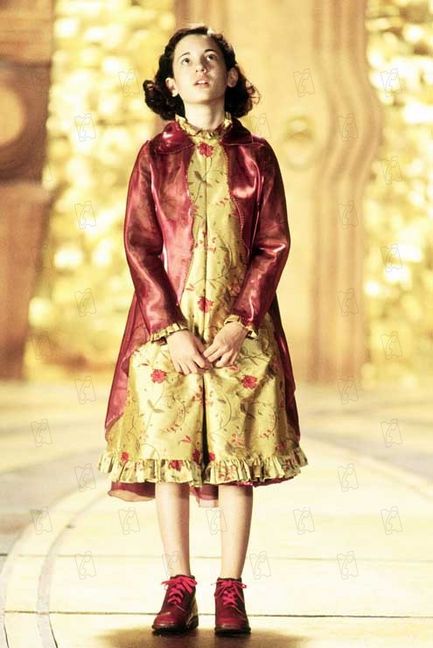 This girl really played her part well. She was a strong character. A smart girl with courage. But she really pissed me off when *spoiler alert* she started eating the grapes in the lair. (this wouldn't make sense if you haven't watched the movie =P) I mean
The faun tells you time and again to NOT EAT ANYTHING and you still do!!
Now the mom. She was ok. I was mad at her for marrying such a douchebag (to say the least) but I understand her reasons. It was still sad when *spoiler alert* she died. But I still didn't cry when she did. 'Cause really, if I were in her place, I would've NEVER married that.... that.... oh you'll know what I mean.
Mercedes was my favorite character. I liked her best from the start.
She was so kind and sweet and brave. And what she did to Vidal, after that I loved her even more!
There was also this creature, Pale Man, who looked a lot like Voldemort. Except that he didn't have eyes (actually he had them but they were on his hands)...
There were more creatures but the most important one was the Faun:
The make-up on the Faun was amazing! I mean look at him!
Now comes our last character, Captain Vidal. I knew I would hate him from the moment he said "They're fifteen minutes late." (That's the first time he appeared in the movie.) Just the look on his face and the way he said it gave off the vibes that he was a very evil and bad person. I hadn't read the synopsis or watched the trailer so I had no idea what the story was about and who was the bad guy (I just knew it was a fairytale, mystery) which just goes to show how well the actor played this character. Oh any person would totally hate this... this....
I mean the way he killed that poor man with the bottle, and it wasn't even his fault! I swear I just wanted to grab a bottle and start hitting his face like that!
So when Mercedes cut his mouth, boy was I happy!
I'm not the violent type, but honestly, he deserved it! Which comes to another part that I wanted to discuss. There were some really gruesome scenes in the movie and I had to cover my eyes because I just couldn't take them. Like the bottle scene & the mouth cutting scene and Vidal beating up people scenes....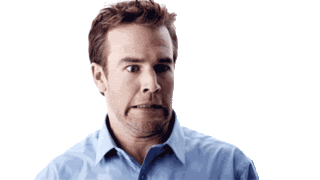 I even paused at moments to collect my thoughts and to register what had just happened.....
I'm sssooo glad this movie had a happy ending! I could not have been ok with Vidal living..... Though *spoiler alert* Ofelia did die. And that was the only part of the movie when I cried....
But only when Mercedes starting humming the lullaby.....
All in all it was a great movie! It was full of suspense and adventure and even violence and it was not my usual cup of tea (not that I like tea) but still, I liked this movie. It had me on the edge of my seat and there was a moment when I was holding my breath without even realizing it. I'd highly recommend it to others.